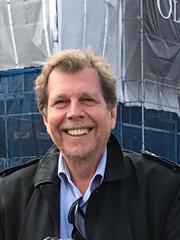 Agis Tsouros
MD, PhD, FFPH (UK),
International Adviser Health Policy and Strategy; Former Director of the Division of Policy and Governance for Health and Wellbeing, WHO, Regional Office for Europe
He is an International Adviser Health policy and Strategy advising national and local governments, agencies, NGOs and Institutions. Areas of special interest include: equity and the determinants of health, sustainable development and SDGs, urban health and global healthy cities, health promotion and health literacy, national and sub-national governance for health, city health diplomacy, migrants and health, public health systems and also tourism and health.
He has studied Medicine in Athens and owns a Ph.D. in Public Health from the University of Nottingham. He is an accredited public health specialist and Fellow of the Faculty of Public Health (UK).
He has served for many years as the Director of the Division of Policy and Governance of Health and Wellbeing at the WHO Regional office Europe.
Share articles :